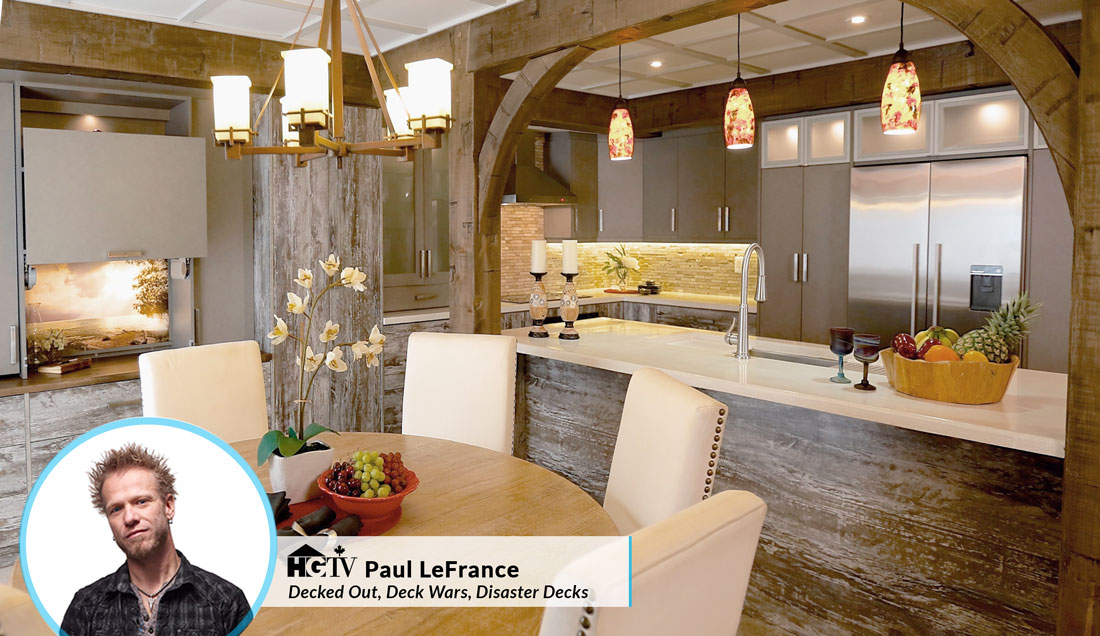 03 Nov

Southbrook Cabinetry manufactures Paul LeFrance's new kitchen

We love making kitchens so when HGTV's Paul LeFrance asked us to manufacture and install a new kitchen for his home we were glad to help!

A household name, you have most likely seen Paul LeFrance on one of his hit TV Shows, Decked Out, Deck Wars, Disaster Decks. He is the mastermind behind some of the most creative and elaborate deck designs we've ever seen and now he has designed the ultimate kitchen for his home.

Sophisticated yet rugged, this kitchen features Paul's unique brand of creativity. From rustic design elements to clever functionality, Paul has really outdone himself and we are delighted that he chose Southbrook Cabinetry to bring his vision to life.

Check out his new kitchen below.